Tangent:
This is the third time I've lived in San Diego. The first was from age seven months to age four, the second from age seven to age ten, and now the third from age forty-one until whenever. Through all of my twenty-plus moves, San Diego is the only place I've lived more than once.
In the thirty-one years since I lived here before, a lot of things have changed. There are a lot more buildings, but the KMart I remember is gone. Naval Air Station Miramar is now Marine Corps Air Station Miramar. The Wild Animal Park is called the San Diego Zoo Safari Park. There's now a highway that runs west to east from Carmel Valley to Rancho Peñasquitos. Heck, Carmel Valley was barely here when I was ten.
Even with all of the changes, I keep running into things that feel vaguely familiar. We drove up to the Trader Joe's that didn't exist thirty-one years ago, and I said to my spouse, "This reminds me of where our dentist used to be." A couple of weeks later, I found out that it was, in fact, where our dentist used to be, and now his son is practicing in the same location. The house we're buying is less than a mile from the elementary school where I went from halfway through second grade until halfway through fifth, although it wasn't in 1987 because the house wasn't there in 1987.
But even in places that are new since I was a kid, it just feels familiar. The quality of the sun is familiar, the smell is familiar, the feeling of heat inland and the ocean breeze towards the coast and on top of the hills, the comforting glimpses of the Pacific in the distance as the road climbs above the canyons.
It's a strange feeling. I kind of like it.
Visual Interest:
Wondering what this is all about? Check out the introductory post.
Books:
Titles 391-410:
391
Title: My Last Sigh
Author: Buñuel, Luis
Date Added: 10/11/2013
Verdict: Keep. I have not watched any of Buñuel's films, but the reviews of this autobiography are too intriguing to cut this title. Now I need to decide if I want to watch one or more of his films before or after I read his autobiography?
Project List: none.
392
Title: Script and Scribble: The Rise and Fall of Handwriting
Author: Florey, Kitty Burns
Date Added: 10/14/2013
Verdict: Keep. Why do I even say I'm getting rid of all nonfiction if I keep leaving nonfiction titles on my list? Whatever the reason for my self-deception, I'm leaving this on my list because I have had a fascination for font, lettering, handwriting, and the visceral experience of pen, pencil, pastel, or crayon on paper for as long as I can remember (not so much charcoal, though, because that sets my teeth on edge, but one doesn't generally write with charcoal anyway).
Project List: none.
393
Title: Cycle of Fire
Author: Clement, Hal
Date Added: 10/14/2013
Verdict: Keep. According to my note (I actually kept a note reminding me why I added this title!) in October 2013, I took an internet quiz called "What Science-Fiction Writer Are You?" and I determined that I was Hal Clement, so I put one of his books on my TBR list in the interest of learning more about myself.
Project List: none.
394
Title: We Sinners
Author: Pylväinen, Hanna
Date Added: 10/22/2013
Verdict: Go. Based on the reviews, I imagined a family portrait of depth and richness in the vein of Jane Smiley's Some Luck, but the reviews suggest that this is more of an overview.
Project List: n/a
395
Title: Dissident Gardens
Author: Lethem, Jonathan
Date Added: 10/22/2013
Verdict: Keep. I'm kind of on the fence about this one. Pro: I remember hearing good things about it on NPR. I don't remember what things, but they were good. Con: 1) It's set in New York City, and 2) It's written by a man named Jonathan. I have liked the work of Jonathan Safran Foer and Jonathan Franzen and later found them kind of insufferable, which has left me with a slight bias against writers with the name "Jonathan." Neither of these cons seem like particularly good reasons not at least to try reading this novel, so on the list it stays.
Project List: none.
396
Title: My Life in France
Author: Child, Julia
Date Added: 10/27/2013
Verdict: Keep. I don't really know much about Julia Child, but what the hell. Let's give this one a try. Word is, it's a good memoir, and a good memoir is a good memoir, even if one isn't already a fan of the memoirist.
Project List: none.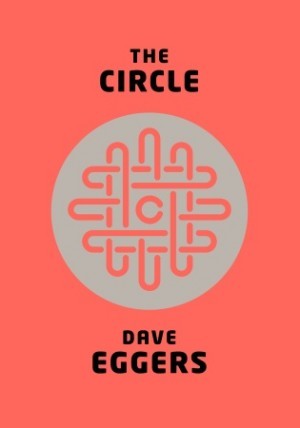 397
Title: The Circle
Author: Eggers, Dave
Date Added: 11/3/2013
Verdict: Keep. There are two reasons I haven't read this one yet: 1) It sounds rather contrived, two-dimensional, and like it aims at low-hanging fruit, and 2) I keep confusing it with Cloud Atlas, which, as far as I can tell, has nothing in common with this book but the fact that the title begins with the letter "C." I was going to take it off the list, but having read Sherry Turkle's Alone Together alongside S.J. Kincaid's Insignia, I'm intrigued to read another take on the "relinquishing body, soul, and saleable data to the corporatocracy" age in which we're living.
Project List: none.
398
Title: The Forest Unseen: A Year's Watch in Nature
Author: Haskell, David George
Date Added: 11/4/2013
Verdict: Go. My kids and I did this, sort of, with our "Weekly Walks" project, for which we hiked the same stretch of trail every week for a year. I loved that experience and learned so much from it, about nature and about myself and about snowshoes, but I think I prefer doing it to reading about it. Which is perhaps ironic because I blogged about every hike. Apparently I can dish it out, but I can't take it.
Project List: n/a
399
Title: Stay: A History of Suicide and the Philosophies Against It
Author: Hecht, Jennifer Michael
Date Added: 11/13/2013
Verdict: Keep. The number of passionate one-star and five-star reviews alone would have me wanting to read this. The fact that it's a philosophical and historical look at suicide makes it even more appealing.
Project List: none.
400
Title: A House in the Sky
Author: Lindhout, Amanda
Date Added: 11/15/2013
Verdict: Keep. I remember hearing about this on NPR and wanting to read more about Lindhout's story. In looking at the reviews, all of the negative ones have typos, run-ons, and outright misspellings and impugn Lindhout's character left and right. It might end up being a crappy book, but I kind of feel like reading it just to spite the negative reviewers (that'll show 'em).
Project List: Spite Club (I don't actually have a project list called "Spite Club," but I should totally start one.)
401
Title: Evil Men
Author: Dawes, James
Date Added: 11/15/2013
Verdict: Go. This appears to be another of those books that addresses an issue that intrigues me—in this case, the nature of evil deeds and how seemingly "normal" people can carry them out—but which most likely, based on the reviews, doesn't live up to what I'd like it to be.
Project List: n/a
402
Title: Thank God for Evolution
Author: Dowd, Michael
Date Added: 11/19/2013
Verdict: Go. I think I own this one. I think I bought it at a church book sale because a friend recommended it. I think I have no desire to argue with anyone about evolution because those arguments are futile because they require a basic understanding of the scientific method and the definition of a scientific theory, and the ability to set aside a literal interpretation of scripture and look at the evidence observable in our world. I think there's not much point in my reading this book.
Project List: n/a
403
Title: The Shallows: What the Internet is Doing to Our Brains
Author: Carr, Nicholas
Date Added: 11/19/2013
Verdict: Keep. At this moment, I'm interested, especially as a parent, in the neurological changes that result from the way we use the Internet, but I'm not sure if that interest is going to continue. I'm going to try to pick this one up very soon, give it a try, DNF it if necessary, and move on to the next thing.
Project List: none.
404
Title: Zone One
Author: Whitehead, Colson
Date Added: 11/21/2013
Verdict: Keep. Post-apocalyptic horror. Let's go.
Project List: none.
405
Title: Waiting for My Cats to Die: A Memoir
Author: Horn, Stacy
Date Added: 12/1/2013
Verdict: Keep. I could use some levity around dealing with the joys of mid-life.
Project List: none.
406
Title: Imperfect Harmony: Singing Through Life's Sharps and Flats
Author: Horn, Stacy
Date Added: 12/1/2013
Verdict: Go. I added this one when I was taking voice lessons and loving singing in our church choir. In the past six months or so, I've ceased being able to find the point of voice lessons and stopped enjoying singing in the church choir because the middle-school attitudes of the choir members (and, frankly, every group activity I've ever been involved in) and the choir director blatantly playing favorites just got to be too much (possibly because I wasn't a favorite). I could read this to try and rekindle my love of singing, but it would just remind of the futility of attempting to hone any new skill at this stage of my life. (Reading about the mid-life crisis book above apparently pissed me off, hence the overly defensive verdict on this book.)
Project List: n/a
407
Title: The Good Lord Bird
Author: McBride, James
Date Added: 12/2/2013
Verdict: Keep, for two reasons. 1) National Book Award winner, and 2) the New England town where I lived for six and a half years has an historical connection to the raid on Harper's Ferry, and while I haven't been able to interest myself in historical accounts of this event, I might be more interested in a novel that deals with it.
Project List: none.
408
Title: Tenth of December
Author: Saunders, George
Date Added: 12/2/2013
Verdict: Go. Despite the fact that this was a National Book Award finalist, I've been avoiding it in part because I don't like the cover. Upon further consideration, I find that I still don't like the cover.
Project List: n/a
409
Title: The Great Deformation: The Corruption of Capitalism in America
Author: Stockman, David A.
Date Added: 12/11/2013
Verdict: Go. This is one of the many books that I think I should read but don't really want to.
Project List: n/a
410
Title: Slow Reading in a Hurried Age
Author: Mikics, David
Date Added: 12/12/2013
Verdict: Go. I'm already sold on slow reading and know how to do it (when I just want to zoom through a book for the fun of it), so I'm not sure this one would have much to offer me. Plus, it's nonfiction, and I'm really try to stop making myself read nonfiction.
Project List: n/a
---
Eight more titles off the list for a total of 145 of 410 (19.3% of the original 750).
Any thoughts about which I kept and which I tossed?