Tangent: Physical Education
None of us had any clue what field handball was, and my children had never taken a P.E. class before, yet here we were on a sunny San Diego winter afternoon on a field in the bottom of a bowl made of hills all around.
We approached a woman holding a clipboard, clearly the person in charge. She greeted us marked the boxes on her sign-in form next to my children's names.
"You'll be in this group," she said to my son. He looked up at me for assurance. I smiled and gave him a little nod. He turned and walked over to the group she'd indicated with a sweep of her hand.
The woman-in-charge looked at my daughter and hesitated. "The older kids are over there," and she pointed at a group of teenage boys warming up across the field. "But if you feel more comfortable over here with the younger—"
"I'll go over with the bigger kids," my daughter said closing the gap between us and the group of boys before the facilitator could finish her sentence.
I set myself down at a nearby picnic table, took a deep breath, and tried not to think about the P.E. classes of my childhood: the time I complained, shaking with fear and indignation, to the principal about the gym teacher's blatant sexism; always being chosen last for teams (it was always me and Anthony Wong, the two shortest kids in class); a classmate growling in my face until I dropped the basketball that had somehow found its way into my hands; the time two of the biggest boys ganged up during circle soccer and kicked the ball into the solar plexus of each of the smallest students, leaving us sucking air on the periphery while the student teacher leading the class looked on, oblivious. Or at least I choose to believe she was oblivious.
Now I looked on as my long-limbed nearly-thirteen-year-old jumped into the group of boys. She ran hard, chasing after the ball, and when she got it, ran harder still, evading the boys on her way to the goal. She wasn't particularly skilled, but she was enthusiastic, fearless in a way I never expected from the girl who had hung back during soccer games, watching the other players in the scrum.
It reminded me of how she cowed the boys in physics class, asking and answering questions faster than any of them.
It reminded me of the disorientation I felt while holding her when she was a baby and watching her move her hand and for the first time recognizing that she was a being separate from me, moving through the world with my comfort and support but with her own will.
At the end of class she and her brother ran to me, red-cheeked and breathless, talking over one another while reaching for their water bottles. "I wish the class would never end!" my son exclaimed while my daughter proclaimed that it was the "best class ever!"
We walked to the car, my children strategizing for next week's class, and me smiling at their joy and their strength and their headstrong individualism.
P.E. was a success.
Visual Interest:
Wondering what this is all about? Check out the introductory post.
Books:
Titles 491-510:
491
Title: A Guide to Being Born: Stories
Author: Ausubel, Ramona
Date Added: 5/10/2014
Verdict: Keep. I loved the lyricism and feeling of myth in Ausubel's No One Is Here Except All of Us, and I worry that Ausubel's isn't a name I'll think of while browsing the library shelves, so this one stays.
Project list: none
492
Title: To Rise Again at a Decent Hour
Author: Ferris, Joshua
Date Added: 5/12/2014
Verdict: Go. I enjoyed Ferris's Then We Came to the End, but that might have been just because he described cubicle life so spot-on from my perspective. I hemmed and hawed about this one, but while it looks interesting, I'm already trying to distance myself from social media (she writes on on her blog), and I'm not sure I want to read a novel about it.
Project list: n/a
493
Title: The Watsons Go to Birmingham – 1963
Author: Curtis, Christopher Paul
Date Added: 5/13/2014
Verdict: Keep. I loved Bud, Not Buddy, and I'm always looking for books to read with my children. This looks like a good one for that purpose.
Project list: none
494
Title: The Explorer
Author: Smythe, James
Date Added: 5/22/2014
Verdict: Go. Journalist in space. Combine my lack of interest with the poor reviews this novel receives, and that adds up to a "go."
Project list: n/a
495
Title: Boy Kings of Texas: A Memoir
Author: Martinez, Domingo
Date Added: 5/30/2014
Verdict: Go. Maybe I'm being too choosey about the memoirs I read lately, but I have to set the bar somewhere. I think I added this one after hearing something about it on NPR. I can't remember anything about what I heard, though, so it must not have had too great an impact.
Project list: n/a
496
Title: The Smartest Kids in the World: And How They Got That Way
Author: Ripley, Amanda
Date Added: 5/31/2014
Verdict: Go. Another book I heard about on NPR. This one I remember better than some others, but what I remember no longer interests me. I'm tired of hearing about grit and it sounds like her measure of "smartest" is primarily test scores. Also, as a homeschooling parent, I'm not sure learning about the impact of classroom teaching will be terribly helpful to me. It's not applicable to homeschooling, and if I send my children to school, I'll have zero control over what happens in a classroom (and I already know that education is better outside the United States for a variety of reasons), so why bother learning about it?
Project list: n/a
497
Title: Keep the Fires Burning
Author: Jones, Micky
Date Added: 6/6/2014
Verdict: Keep. Burnout was a big part of why I left both doula work and breastfeeding support, and while I'm still drawn to roles helping mothers and babies, I worry about the all-consuming nature of the work and the burnout that I worry is waiting for me sooner or later down the line. At the very least, I want to skim this one to see if it has answers for me.
Project list: none.
498
Title: Magic and Mystery in Tibet
Author: David-Néel, Alexandra
Date Added: 6/11/2014
Verdict: Go. I'm not entirely sure why this title is still on my TBR. I tried to get into it a few years ago and couldn't, and I don't feel compelled to try again.
Project list: n/a
499
Title: How Lincoln Learned to Read: Twelve Great Americans and the Educations That Made Them
Author: Wolff, Daniel
Date Added: 6/11/2014
Verdict: Go. Didn't I already look at this title and decide to scrap it? Or was that another book with almost exactly the same premise and the same negative reviews? Either way, it's on the chopping block.
Project list: n/a
500
Title: Alphabet Juice: The Energies, Gists, and Spirits of Letters, Words, and Combinations Thereof; Their Roots, Bones, Innards, Piths, Pips, and Secret … With Examples of Their Usage Foul and Savory
Author: Blount Jr., Roy
Date Added: 7/16/2014
Verdict: Keep. I like words, I like learning about quirky uses of words, and I like complaining about the lack of respect for precision in the way language is used in the United States. Sounds like this book hits all of those.
Project list: none
501
Title: The Gone-Away World
Author: Harkaway, Nick
Date Added: 7/30/2014
Verdict: Keep. It doesn't even really matter what this novel is about, the reviews are so intriguing that I have to check it out.
Project list: none
502
Title: USA: The 42nd Parallel / 1919 / The Big Money
Author: Dos Passos, John
Date Added: 8/6/2014
Verdict: Keep. I have been enjoying books written before WWII and/or about the period before/during WWI. Plus this trilogy is a classic. All decent reasons to keep it on the list.
Project list: Cavalcade of Classics
503
Title: The Fight for the Four Freedoms: What Made FDR and the Greatest Generation Truly Great
Author: Kaye, Harvey J.
Date Added: 8/6/2014
Verdict: Keep. More than one essay I've read describes the Greatest Generation as the spiritual progenitor of Generation X. I'm not sure if this is the right book to help me understand that generation and see if I agree with that assessment or not, but I want to give it a try.
Project list: none.
504
Title: One Summer: America, 1927
Author: Bryson, Bill
Date Added: 8/10/2014
Verdict: Go. This one looks interesting enough, but I need to start being even more ruthless about the nonfiction on my TBR.
Project list: n/a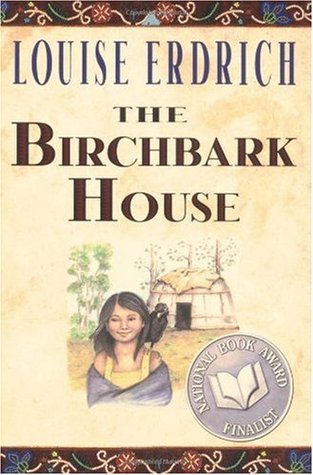 505
Title: The Birchbark House
Author: Erdrich, Louise
Date Added: 8/10/2014
Verdict: Keep. I was going to take this title out of my TBR, not because I don't want to read it but because it keeps making itself known at trips to the library so I'm highly unlikely to forget about it. But I also like the idea of leaving books on my list that I'm likely to read so that I can check them off of the list. For now, the latter is winning out.
Project list: none
506
Title: Eros the Bittersweet
Author: Carson, Anne
Date Added: 8/14/2014
Verdict: Keep. I've been enamored of classical philosophy of late, and this seems right in line with that interest.
Project list: none
507
Title: On Writing Fiction: Rethinking Conventional Wisdom About the Craft
Author: Jauss, David
Date Added: 8/20/2014
Verdict: Go. I always think I should read more books about writing when what I really need to do is just write.
Project list: n/a
508
Title: Counting for Nothing: What Men Value and What Women are Worth
Author: Waring, Marilyn
Date Added: 8/20/2014
Verdict: Keep. So torn about this one. I've been reflecting recently about the evolution of feminism and #metoo and how women's voices are being heard today in ways that they weren't when I was in college in the mid-90's, and wondering how relevant some of the feminist writings of the previous century are to the 2010's. I'm also feeling uncomfortable with the rush of righteous indignation that comes from reading provocative feminist writings like this book. I worry that it promotes an aspect of victimhood among women, unproductive at best and potentially harmful. But, facts are important, and reality is important, and how I choose to respond to that is up to me.
Project list: none
509
Title: The Empathy Exams: Essays
Author: Jamison, Leslie
Date Added: 8/28/2014
Verdict: Go. Just not interested.
Project list: n/a
510
Title: Ordinary Grace
Author: Krueger, William Kent
Date Added: 9/2/2014
Verdict: Keep. Pro: literary murder mystery. Con: potentially purple prose. I guess I'll take the risk.
Project list: none
---
Nine more titles off the list for a total of 189 of 510 (25.2% of the original 750).
This project is feeling more and more tedious to me. I'm going to have to spice it up by being more ruthless in cutting titles. And maybe not including all of the cover images.
Any thoughts about which I kept and which I tossed?