Tangent: TBR Tough Love
Since we moved to California, I've not been reading much. Even accounting for months of transition and determining where everything from our old house should go in our new house, I'm not reading as much as I usually do.
I'm not sure why that is, but I have four hypotheses:
Overuse of my smartphone. I held out against getting a smartphone for a long time because I knew—I knew—that I would get attached to it. And now, despite my best intentions, it's in my hand more often than I'd like it to be. It's my camera, it's my alarm clock, it's where I store our library card bar codes and grocery store loyalty cards, it's my GPS, and it's my interval timer for workouts. And it's sometimes a phone. It's all of this, and it's a constant source of distraction, a possible source of pleasant diversion in my pocket at all times. I place limits, but I'm a grown-up and after years and years of pushing against limits, it's very tough to get myself to accept self-imposed limits. The spirit is willing, but the flesh is weak.
Constant sunshine and near-constantly moderate temperatures. The incredible weather here in Southern California is still a novelty to me, and no book so far has compared with the enjoyment of just being outside as much as I can be. I've missed two readathons so far this year because of the beautiful weather. And yes, I can read outside, but it's not as comfortable and I keep getting distracted by hummingbirds (and my phone; see hypothesis 1).
Early bedtime. Finally, finally, I've been able to keep a reasonable bedtime. But sleeping more means reading less.
Reading aloud to my children. We've begun using the Build Your Library homeschool curriculum, and part of this is a list of books that I read aloud to both of my children. This is indeed reading, but it's also much, much slower reading than I can do silently. This can be a wonderful thing as it slows me down enough to catch nuances I miss during faster readings. There was so much more to Fahrenheit 451 and From the Mixed-Up Files of Mrs. Basil E. Frankweiler than I realized before reading them aloud. But taking more time on each book means fewer books read overall.
The smartphone thing I still want to work on, but there is nothing at all bad about spending more time outdoors or getting adequate sleep or sharing books with my children. There's actually a lot to recommend all of these practices. I guess I just need to work on readjusting my priorities to accommodate all of the good stuff. And on adjusting my self-identification as a "reader."
Recognizing this new reality, I'm going to tighten my TBR belt a little. Issue 48 was weak for scrapping titles. This issue, I'm going to put on my game face, adjust my bra straps, get a cup of coffee and maybe a little snack, and get tough on these titles.
Visual Interest:
Wondering what this is all about? Check out the introductory post.
Books:
Titles 691-710: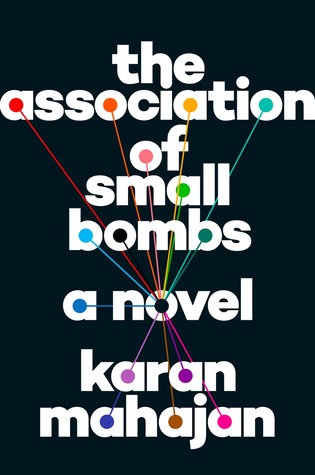 691
Title: The Association of Small Bombs
Author: Mahajan, Karan
Date Added: 12/1/2016
Verdict: Go.
Project List: n/a
692
Title: A Head Full of Ghosts
Author: Tremblay, Paul
Date Added: 12/1/2016
Verdict: Keep. The Exorcist meets reality TV. This one gets mixed reviews, but it seems worth a try.
Project List: none.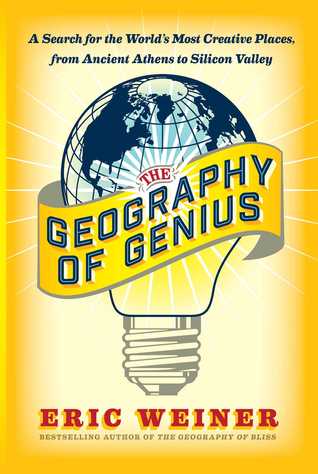 693
Title: The Geography of Genius: A Search for the World's Most Creative Places from Ancient Athens to Silicon Valley
Author: Weiner, Eric
Date Added: 12/5/2016
Verdict: Go. I enjoyed Eric Weiner's The Geography of Bliss when I read it a few years ago, but I would prefer to learn about Golden Ages throughout history from original and more strictly historical sources and draw my own conclusions.
Project List: n/a
694
Title: F*ck Feelings: One Shrink's Practical Advice for Managing All Life's Impossible Problems
Author: Bennett, Michael
Date Added: 12/5/2016
Verdict: Go. I like the idea, but I'm 41 years old; I want to figure out some of this stuff for myself.
Project List: n/a
695
Title: Lost Girls: An Unsolved American Mystery
Author: Kolker, Robert
Date Added: 12/6/2016
Verdict: Go. I'm not a big fan of true crime (although I loved Truman Capote's In Cold Blood), and I'm also a little put off by the title referring to the victims as lost "girls" when in all but one case, they were all women. Splitting hairs, maybe, but it bugs me nonetheless.
Project List: n/a
696
Title: Pastrix: The Cranky, Beautiful Faith of a Sinner & Saint
Author: Bolz-Weber, Nadia
Date Added: 12/6/2016
Verdict: Go. I added this title when I was still considering UU ministry. I still find the book interesting, just not enough to go out of my way to acquire and read it.
Project List: n/a
697
Title: Whatever Happened to Interracial Love?
Author: Collins, Kathleen
Date Added: 12/6/2016
Verdict: Keep. Short stories might be my reading niche for SoCal, homechooling living.
Project List: none.
698
Title: Let Me Tell You: New Stories, Essays, and Other Writings
Author: Jackson, Shirley
Date Added: 12/15/2016
Verdict: Keep. I really like Shirley Jackson's writing, both fiction and nonfiction. I thought I'd read everything she'd written, but this book is supposed to have 40+ previously unpublished stories.
Project List: none.
699
Title: Against Empathy: The Case for Rational Compassion
Author: Bloom, Paul
Date Added: 12/26/2016
Verdict: Go.
Project List: n/a
700
Title: This Is an Uprising: How Nonviolent Revolt Is Shaping the Twenty-First Century
Author: Engler, Mark
Date Added: 12/29/2016
Verdict: Keep. Might be a dud, but I would love a rundown on how effective nonviolent action is orchestrated. If this can deliver that, I would very much appreciate it.
Project List: none.
701
Title: The Ghost Stories of Edith Wharton
Author: Wharton, Edith
Date Added: 12/23/17
Verdict: Keep. Ghost stories by Edith Wharton. I see no reason to toss this title.
Project List: none.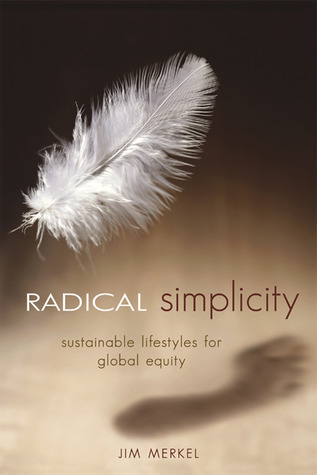 702
Title: Radical Simplicity: Small Footprints on a Finite Earth
Author: Merkel, Jim
Date Added: 12/23/17
Verdict: Go. As I sit here with the air conditioning off during a heat wave, it occurs to me that I'm already living fairly radically from an ecological standpoint. The reviews suggest I wouldn't get much more from this book than a sense of smug self-satisfaction.
Project List: n/a
703
Title: The Honor Code: How Moral Revolutions Happen
Author: Appiah, Kwame Anthony
Date Added: 12/17/17
Verdict: Keep.
Project List: none.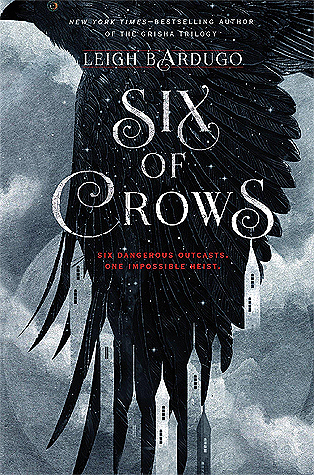 704
Title: Six of Crows (Six of Crows, #1)
Author: Bardugo, Leigh
Date Added: 11/09/17
Verdict: Keep. A friend recommended this title. I'm keeping it in the hopes of finding more higher-quality YA fiction to share with my daughter.
Project List: none.
705
Title: The School for Good and Evil(The School for Good and Evil, #1)
Author: Chainani, Soman
Date Added: 11/09/17
Verdict: Go. This does not seem like a good book, nor does it seem to provide a good message about either girls/women or about good/evil for my middle-grade reader.
Project List: n/a
706
Title: Bridge of Words: Esperanto and the Dream of a Universal Language
Author: Schor, Esther
Date Added: 11/06/17
Verdict: Go. I don't think I'm interested enough in Esperanto to read this one.
Project List: n/a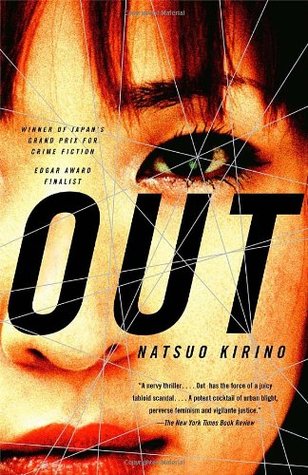 707
Title: Out
Author: Kirino, Natsuo
Date Added: 11/04/17
Verdict: Keep. On the fence because of the possibility of graphic violence, but I'll keep it here because one of my friends who I doubt is very into graphic violence liked it.
Project List: none.
708
Title: The Devil in Silver
Author: LaValle, Victor
Date Added: 11/04/17
Verdict: Keep. Literary, scary, bizarre even in the synopsis.
Project List: none.
709
Title: Penance
Author: Minato, Kanae
Date Added: 11/04/17
Verdict: Keep. The cover looks completely ugh, but the synopsis looks interesting.
Project List: none.
710
Title: Inventology: How We Dream Up Things That Change the World
Author: Kennedy, Pagan
Date Added: 11/02/17
Verdict: Go. Interesting but not interesting enough.
Project List: n/a
---
Ten more titles off the list for a total of 271 of 710 (36.1% of the original 750).
Any thoughts about which I kept and which I tossed?