Between the cold weather and the relentless holiday cheer, this is the time of year when I just want to curl up with a stack of books and ignore the world. And that's pretty much what I've been doing this month. It's really helped me avoid buying holiday cards and putting together our yearly photo book. I've been making photo books each year since 2005, and while I like having the books to look through and I like that the grandparents appreciate the books, I'm not all that enthusiastic about actually making the books. And this year it's even worse because with our weekly hikes there are so many pictures to sort through.
With that kind of task looming over me, I derive even more pleasure than usual from retreating into books and sorting my book lists on Goodreads and LibraryThing. I'm a little surprised at just how happy all of this reading and bookish re-organization has made me, but I'm not sure how healthy this happiness is. With my books, I'm fiercely giddy, like a food-aggressive labrador. Only I guess I'm a book-aggressive Charity. Either way, tread with care.
In other news, I would love your suggestions on some books. I'm on a quest for well written, literary horror that I have to read in bed because after closing the book I get too scared to walk through the house with the lights off.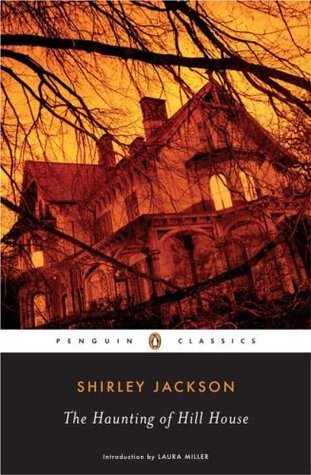 Books I've found that are like what I'm looking for are Marisha Pessl's Night Film, Shirley Jackson's The Haunting of Hill House, and several books by Neil Gaiman (including The Ocean at the End of the Lane, Coraline, The Graveyard Book). Bonus points if it's literary horror by a woman author. None of the books I read this month fit all of these criteria, although Tananarive Due's The Good House was close. The books already on my list are near the bottom of this post and in my "scary" shelf on Goodreads.
So, let me know your suggestions, and in the meantime, here's what my family has been afraid to stop me from reading this month:
Grown-ups' Books:
A Failure of Nerve by Edwin H. Friedman
In the Woods by Tana French
The Likeness by Tana French
We Are All Completely Beside Ourselves by Karen Joy Fowler (the November SBC selection)
The Goldfinch by Donna Tartt (audiobook)
A Trumpet in the Wadi by Sami Michael (the October SBC selection. In November.)
Sharp Objects by Gillian Flynn
The Good House by Tananarive Due
The Missing by Sarah Langan
H is for Hawk by Helen Macdonald (audiobook)
Kids' Books:
White Fang—The Call of the Wild and Other Stories by Jack London (audiobook)
Currently Reading:
Five Children and It by Edith Nesbit (read-aloud with my kids)
The Three Wiessmans of Westport by Cathleen Schine (audiobook)
Shirley Jackson: A Rather Haunted Life by Ruth Franklin
Cloud Atlas by David Mitchell (audiobook then switched to print book/e-reader because I just can't keep track of the story on audio)
The Histories by Herodotus (for my Cavalcade of Classics, as a never-ending read-aloud with my daughter)
The Last Days of Socrates by Plato (read-aloud with my daughter…we're actually making some real progress on this one this month!)
My To-Read List for December:
We Have Always Lived in the Castle by Shirley Jackson (December SBC selection—Read along with us at our Goodreads Group!)
She's Not There by Jennifer Finney Boylan
Drinking: A Love Story by Caroline Knapp
Interfaith Leadership by Eboo Patel
An Altar in the World by Barbara Brown Taylor
The Sword in the Stone by T.H. White
And as many of these reputedly scary books as I can get through:
Broken Monsters by Lauren Beukes
The Woman in Black by Susan Hill
The Demon Lover by Elizabeth Bowen
The Fever by Megan Abbott
Dark Matter by Michelle Paver
Darkscapes by Anne-Sylvie Salzman
The Bitterwood Bible and Other Recountings by Angela Slatter
The Women in the Walls by Amy Lukavics
The Winter People by Jennifer McMahon
Thin Air by Michelle Paver
Jack of Spades by Joyce Carol Oates
Dark Places by Gillian Flynn
What have you enjoyed reading in the past month? What's on your to-read list for December? Do you find that this season makes you merry and bright or scary and uptight?
Related articles