It's the week before Thanksgiving in the U.S., but as I'm writing this, it's only November 4. It's a kind of lame sort of time travel, but it's all I've got. Well, I guess I could do the opposite and write a blog post today and then date it in the past. Then I can predict the future. Or I guess I'm kind of doing that in this post, predicting what I'm going to cut from my TBR and what I'm going to keep in two weeks. I never really thought of just how powerful I am on my own blog. Welcome to my kingdom. (Queendom? Realm? Domain? Fiefdom?) I'm a benevolent ruler, so I'll let you choose your own tribute.
Wondering what this is all about (Aren't we all right about now?)? Check out the introductory post.
Titles 221-230:
221
Title: Redshirts
Author: Scalzi, John
Date Added: 07/01/12
Verdict: Keep. The reviews make this sound a little precious and overly clever, which turned me off, but it did win a Hugo, so maybe there's something to it. Also, the author is living in Ohio by choice, which is an interesting thing to me as someone who left Ohio by choice.
Project List: none
222
Title: The Spiritual Exercises
Author: Ignatius of Loyola
Date Added: 07/01/12
Verdict: Go. I bought Kevin O'Brien's much more user-friendly The Ignatian Adventure (which, admittedly, is still something of an odd purchase for someone who's not only not Catholic but also not Christian, but the exercises really are helpful in guiding meditation and reflecting on different aspects of living), so I think I can safely take this one off the list.
Project List: n/a
223
Title: Cutting for Stone
Author: Verghese, Abraham
Date Added: 07/01/12
Verdict: Go. Slow-going and doctory (vivid descriptions of surgery, apparently). Not really what I'm looking for right now.
Project List: n/a
224
Title: A Tree Grows in Brooklyn
Author: Smith, Betty
Date Added: 07/02/12
Verdict: Keep. Would you believe that I never read this in school? I know, right? Friends in other classes read this, and The Count of Monte Cristo, and Lord of the Flies, and Shoeless Joe, and I missed all of those. But I got to read The Sound and Fury with a teacher who was able to help us decipher Faulkner's writing without spoon-feeding it to us, which has been very valuable, although it didn't help me much when I was trying to figure out the movie Mulholland Drive. In conclusion, I'm keeping this book on my list.
Project List: Cavalcade of Classics
225
Title: The Spiral Staircase: My Climb Out of Darkness
Author: Armstrong, Karen
Date Added: 07/02/12
Verdict: Go. The subject of this memoir—the years after Armstrong's seven years as a nun—interests me because I sometimes enjoy reading about people's spiritual development. However, I also get memoired out, and I feel like I got all I need from this memoir by reading reviews and synopses.
Project List: n/a
226
Title: A Small Place
Author: Kincaid, Jamaica
Date Added: 07/06/12
Verdict: Keep. I learned this morning while doing a NY Times crossword puzzle that the highest peak in Antigua is Mount Obama. This has nothing to do with this book except that it's a fact about Antigua. What this book is actually about is post-colonial fallout in the Caribbean and in Antigua specifically, which is something I would like to know more about. My children and I have been learning about the colonization and slave trade of the "New World," and I would like to follow the line of this history from the perspective of someone who grew up in the country. This one probably belongs on my Cavalcade of Classics as a modern classic.
Project List: Cavalcade of Classics
227
Title: Written in Stone: Public Monuments in Changing Societies
Author: Levinson, Sanford
Date Added: 07/07/12
Verdict: Keep. Although I put this on my TBR in 2012, it is incredibly relevant today with the controversy about whether we should continue to decorate our public spaces with statues of Confederate military leaders who fought for the right to own human beings and statues of the Founders who owned slaves, or even whether we should have statues of people at all. There's a lot of public discourse about this, but I would welcome an academic perspective in place of the social media echo chamber. Also, it was published by Duke University Press during the period that I was an intern there, so it holds the appeal of relating tangentially to my personal history, as well.
Project List: none.
228
Title: Invitation to a Beheading
Author: Nabokov, Vladimir
Date Added: 07/10/12
Verdict: Go. I put this on the list because I disliked Lolita and thought I should give something else by Nabokov a try. Maybe I still should, but it's not going to be this one.
Project List: n/a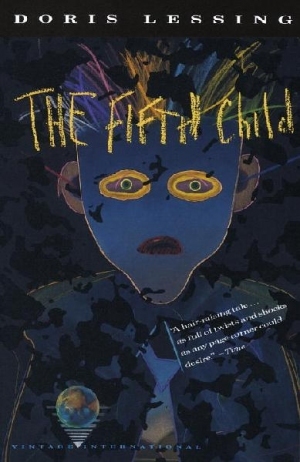 229
Title: The Fifth Child
Author: Lessing, Doris
Date Added: 07/14/12
Verdict: Keep. Way back in TBR List Declutter Week 6, I said that I wanted to read Doris Lessing and that I'd decided to read both The Fifth Child and The Golden Notebook. Well, here's The Fifth Child, so it's time to put that idea into practice. Or at least to keep the title on the list.
Project List: Cavalcade of Classics
230
Title: The Last Unicorn
Author: Beagle, Peter S.*
Date Added: 07/17/12
Verdict: Keep because a) according to the description on Goodreads it's a "classic of fantasy" up there with The Hobbit, Alice in Wonderland, and the Earthsea books, and b) I have so many friends who really, really love it, and I like reading books that my friends really, really love. I feel like it helps me to understand them better.
Project List: Cavalcade of Classics (if the description says "classic," it pretty much goes on my classics list)
---
Four more titles off the list, for a total of 76 out of 230 (10.1% of the original 750; I broke 10%!).
Any thoughts about which I kept and which I tossed?