Tangent:
In León, Spain, last November, we'd just eaten a meal that included a selection of cured meats—jamón ibérico, chorizo, lechazo, morcilla, cecina. On the way back through the old part of the city to our apartment, we passed a shop that advertised many of the meats we'd just eaten. According to the sign, they offered several varieties of cecina, including those made from vaca, cerdo, and caballo.
I turned to my sister.
"Caballo. That means horse, doesn't it?" I asked, although I already knew the answer. She confirmed that it did.
"And didn't we just eat cecina?" Yes, we had, in fact, eaten cecina.
"Gabby," I asked, "did we just eat horse?"
We looked at each other for a moment and then turned our attention back to the narrow, cobbled streets of old León.
I was going to use my "Chicken Casserole" recipe for this issue's tangent, but I'd already chosen the visual interest, and I can't quite stomach the idea of posting a recipe alongside a photo of a giant grasshopper.
Other cultures eat grasshoppers and horse meat with relish (not with relish the condiment, necessarily, but the other "relish"). How do different cultures decide which animals are food sources and which are companions, which are pests and which are workers, and which are a combination of those?
Nutritionally, eating one animal rather than another makes little difference. They're all sources of protein, fat, and micronutrients. Why, then, can eating outside of one's cultural norms not only seem unappetizing but elicit outright disgust? We had just eaten cecina, and we liked it or not for how it tasted and for the mouthfeel and all of those other characteristics of food as it's eaten, with little to no thought about what animal it came from. Why should it bother us (okay, me. It only bothered me. My sister, my spouse, and even my children weren't bothered at all) that we might have eaten horse meat?
If cultural norms are so strong that they can induce such a basic physical response as disgust, what other things that repulse us viscerally are equally based in culture rather than a quality inherent the thing itself?
Visual Interest:
Wondering what this is all about? Check out the introductory post.
Books:
Titles 431-450:
431
Title: The Sound of the Mountain
Author: Kawabata, Yasunari
Date Added: 1/12/2014
Verdict: Keep. It just sounds like it could be really good, and I could use some Japanese fiction.
Project List: Cavalcade of Classics?
432
Title: The Slynx
Author: Tolstaya, Tatyana
Date Added: 1/18/2014
Verdict: Keep. This sounds too bizarre to take off the list.
Project List: none.
433
Title: The Pesthouse
Author: Crace, Jim
Date Added: 1/18/2014
Verdict: Go. I waffled, but ultimately I decided that I don't need another post-apocalyptic novel unless it appears to be absolutely amazing.
Project List: n/a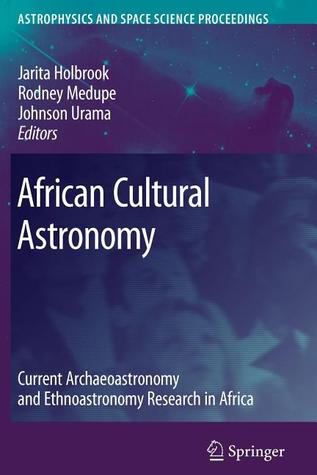 434
Title: African Cultural Astronomy: Current Archaeoastronomy and Ethnoastronomy Research in Africa
Author: Holbrook, Jarita
Date Added: 1/18/2014
Verdict: Go. I…don't know why I put this on the list. It sounds interesting, but I've never been very tempted by academic publications about astronomy.
Project List: n/a
435
Title: The Answer to the Riddle Is Me: A Memoir of Amnesia
Author: MacLean, David Stuart
Date Added: 1/25/2014
Verdict: Go. I enjoyed the piece on This American Life on which this memoir is based, but I'm not sure I enjoyed it enough to read a whole book about it.
Project List: n/a
436
Title: Dragonflight (Dragonriders of Pern, #1)
Author: McCaffrey, Anne
Date Added: 1/31/2014
Verdict: Keep. My daughter and many other people I know love this series, and I'm looking forward to reading it.
Project List: none.
437
Title: Global Mom: Eight Countries, Sixteen Addresses, Five Languages, One Family
Author: Dalton-Bradford, Melissa
Date Added: 1/31/2014
Verdict: Keep. I was going to dump this one because I'm not in the mood for a pampered, polished, wealthy woman bragging about her family's world travels. But then I ran into a Goodreads review that echoed my reticence and then went on to say that, despite it being some of those things at various times along the way, it was also an emotionally authentic memoir. As Goodreads reviewer Rebecca writes, "She wasn't bragging. She was sharing." So, fine. I'll face my bias against wealthy people flaunting their privilege (I say in a post in which I just mentioned that I visited Spain in November; although I am not "wealthy," the irony (or is it hypocrisy?) is not lost on me) and check this one out.
Project List: none.
438
Title: Boomsday
Author: Buckley, Christopher
Date Added: 2/4/2014
Verdict: Keep. Satire and generational humor. I'm on board. (side note: A few years ago, I surprised myself by enjoying Christopher Buckley's memoir about the deaths of his parents, Losing Mum and Pup. I figure it's worth it to try some of his fiction.)
Project List: none.
439
Title: Swimming to Antarctica: Tales of a Long-Distance Swimmer
Author: Cox, Lynne
Date Added: 2/7/2014
Verdict: Go. I enjoyed the NPR interview I heard with (or maybe just about?) Lynne Cox, but as someone who isn't an athlete, can swim only enough to not immediately sink in water that has no current, and isn't keen on the power of positive thinking, I doubt this book has much to offer me.
Project List: n/a
440
Title: Rowing to Latitude: Journeys Along the Arctic's Edge
Author: Fredston, Jill
Date Added: 2/9/2014
Verdict: Go. See Swimming to Antarctica above, only replace "swimming" with "rowing." Actually, I'm arguably worse at rowing than I am at swimming. I love the ocean, but only from land.
Project List: n/a
441
Title: Ammonites and Leaping Fish: A Life in Time
Author: Lively, Penelope
Date Added: 2/10/2014
Verdict: Keep. Lately I've been musing on the value of leaning in to old age rather than fighting it tooth and nail, embracing a time of reflection and wisdom (hopefully) rather than insisting that sixty is the new thirty or some such nonsense. If I refuse to accept my years, I relinquish any rights to the perspective those years bring with them. Or something like that. As a result, I've been interested in reading books about aging from members of my grandparents' generation rather than from my parents', which is busy dyeing their hair purple and trying to be cool like the Millennials they deride.
Project List: none.
442
Title: Little Failure
Author: Shteyngart, Gary
Date Added: 2/17/2014
Verdict: Keep. Yet another memoir, but this one has the best title. Plus I loved Super Sad True Love Story and Shteyngart is roughly my age, and some of the negative reviews fault him for writing an autobiography when he was under age forty, which to me is in itself a reason to support this book. How old do GenXers have to be before our parents' generation stops discounting our opinions because we're "too young" to have life experiences of any import? Maybe this memoir is crap, but I'm reading it out of solidarity.
Project List: none.
443
Title: The Better Angels of Our Nature: Why Violence Has Declined
Author: Pinker, Steven
Date Added: 2/17/2014
Verdict: Go. I like the premise, but I think I've already kind of gotten the gist from other sources.
Project List: n/a
444
Title: Apollo's Angels: A History of Ballet
Author: Homans, Jennifer
Date Added: 2/21/2014
Verdict: Go. I think I added this when both of my children were in ballet. Now that neither of them is dancing, I find I have little interest in the subject.
Project List: n/a
445
Title: Letters from the Earth: Uncensored Writings
Author: Twain, Mark
Date Added: 2/28/2014
Verdict: Keep. Yep. Just, yep.
Project List: none.
446
Title: Lying
Author: Harris, Sam
Date Added: 3/2/2014
Verdict: Go. I do not know why this is on my list. I do not like Sam Harris's writing, his opinions, and most of all how blindly so many people accept his straw-man arguments. This might be a fine book, but I'm not giving it a try to find out.
Project List: n/a
447
Title: The Dazzle of Day
Author: Gloss, Molly
Date Added: 3/2/2014
Verdict: Keep. Described as literary fiction meets science fiction, and I'm interested to see what that looks like from Gloss's pen.
Project List: none.
448
Title: America the Philosophical
Author: Romano, Carlin
Date Added: 3/2/2014
Verdict: Go. Somewhat interesting premise, but I'm being ruthless with nonfiction lately and this doesn't seem interesting enough to keep on the list.
Project List: n/a
449
Title: The Good Luck of Right Now
Author: Quick, Matthew
Date Added: 3/5/2014
Verdict: Keep. I'm being less ruthless about fiction, and this one seems interesting enough to keep on the list.
Project List: none.
450
Title: On Such a Full Sea
Author: Lee, Chang-rae
Date Added: 3/5/2014
Verdict: Keep. This novel gets mixed reviews, but I loved Lee's A Gesture Life enough that I want to check this one out.
Project List: none.
---
Nine more titles off the list for a total of 164 of 450 (21.9% of the original 750).
Any thoughts about which I kept and which I tossed?