Tangent:
There are no obvious invertebrates in today's Visual Interest, so it's safe to tell you about "Chicken Casserole." I put "Chicken Casserole" in quotes because I always think of canned soup and noodles or rice when I think of casserole, and in that sense, this isn't a casserole. Rather than trying to figure out what it is if it's not a casserole, I just call it a "casserole."
This is another 100% Trader Joe's recipe, although it doesn't have to be. None of the ingredients is necessarily TJ's specific except the salsa, and really, you can use whatever salsa you want. Ro-tel tomatoes would also work here.
Ingredients:
3-5 frozen boneless, skinless chicken thighs (however many fit in the bottom of the pan in a single layer). You can also use thawed if you plan ahead a little.
1 bag frozen corn
1 can (14.5 ozs) black beans, drained and rinsed
1 jar TJ's Garlic Chipotle Salsa, or 16 ounces of your salsa of choice
Place chicken thighs in a single layer in the bottom of a 9×13 pan. Pour corn, beans, and salsa over the top, mixing around a bit if you so desire. It seems to mix itself pretty well while cooking, but sometimes I mix it around just to make it feel like I'm doing more work than I actually am. Just make sure the chicken stays in a single layer.
Cook at 425°F for about 1 hour or until chicken registers at least 165°F on a meat thermometer. I'm paranoid about undercooking chicken, so I usually aim for something closer to 200°F, and it seems to come out fine.
And that's it. You could probably serve it with rice or something, but we usually don't bother with anything but a vegetable on the side.
Visual Interest:
Wondering what this is all about? Check out the introductory post.
Books:
Titles 451-470:
451
Title: Archduke Franz Ferdinand Lives!: A World without World War I
Author: Lebow, Richard Ned
Date Added: 3/12/2014
Verdict: Go. Interesting concept (and indirectly responsible for my introduction to the word "counterfactual" as used to refer to the depiction of alternative worlds in literature), but as I've mentioned before, nonfiction has to pass a much more rigorous test for me than it has in the past few years. This one does not pass that test (i.e., I don't care enough to leave it on here).
Project List: n/a
452
Title: Selected Poems
Author: Rukeyser, Muriel
Date Added: 3/13/2014
Verdict: Keep. I am a reluctant reader of poetry and rarely read it unless it's been forced upon me either by formal education or by being read aloud in a public setting in which it would be rude for me to nod off or walk out. In this way, I am a really crappy English major, but I hope to change this, or at least challenge it. So, Rukeyser remains on the list.
Project List: Poetry
453
Title: The Well at the World's End
Author: Morris, William
Date Added: 3/15/2014
Verdict: Go. I was interested in this novel as an influence on both J.R.R. Tolkien and C.S. Lewis, but while some of the reviewers love it, others suggest that if I read it for this reason, I do so at my own peril. I suspect that I don't love Tolkien and Lewis enough to read one of their influences.
Project List: n/a
454
Title: Useful Work versus Useless Toil
Author: Morris, William
Date Added: 3/15/2014
Verdict: Keep. Seems to be a nineteenth century argument for the artisanal-everything movement of the twenty-first century (which sounds snarkier than I mean it to). I'm intrigued.
Project List: none.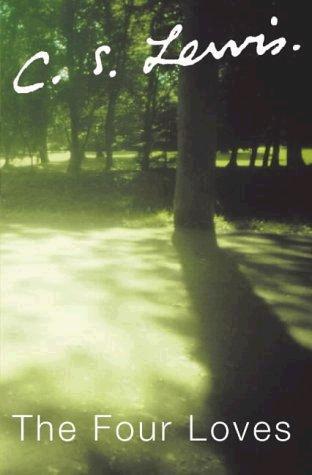 455
Title: The Four Loves
Author: Lewis, C.S.
Date Added: 3/19/2014
Verdict: Keep. I enjoy Lewis's writing on Christianity. He seems to swing between the ardent faith of the convert and conflicted feelings about the nature of that very faith. I don't know if he does that in this book, but I'd like to read it regardless.
Project List: none.
456
Title: Reading the Forested Landscape: A Natural History of New England
Author: Wessels, Tom
Date Added: 3/23/2014
Verdict: Keep. I bought this book to help me understand the forests I frequented in New England. While there, I preferred to experience the forest on my own without the deep analysis Wessels applies, but now that I'm in the land of chaparral, I might enjoy a virtual walk through the forest.
Project List: none.
457
Title: The Myth of Progress: Toward a Sustainable Future
Author: Wessels, Tom
Date Added: 3/23/2014
Verdict: Keep. An ecological rather than economic look at progress. This could really get me riled up; I think I could use a little of that.
Project List: none.
458
Title: Active Hope: How to Face the Mess We're in without Going Crazy
Author: Macy, Joanna
Date Added: 3/23/2014
Verdict: Go. This is on my list at the recommendation of friends and as a balm after getting riled up by books like the previous title on this list. But reviews say that Macy and Johnstone offer hope but not solutions. I'm kind of looking for solutions. Oddly enough, hope makes me complacent while despair (or at least near-despair) galvanizes me to action. It might not be sustainable, but if I find I need hope, I'll come back to this one.
Project List: n/a
459
Title: Baby
Author: MacLachlan, Patricia
Date Added: 3/26/2014
Verdict: Keep. This looks like it might be a book that both my children and I will enjoy.
Project List: Kids/read-aloud.
460
Title: My Salinger Year
Author: Rakoff, Joanna
Date Added: 3/27/2014
Verdict: Keep. I want to read this because it's a memoir about a woman of about my vintage who was interested in getting a foothold in the publishing industry in her 20's, which is pretty much where I was in the late-90's, too, except I didn't follow it up by moving to New York. Instead I moved to North Carolina and interned at a university press, where I determined that the thing I liked best about publishing was working in an old tobacco warehouse above a pizza place, and that the thing I liked least was talking on the phone to people who said things like, "It's called Yale," as though I had never heard of the place before except that the two of us knew I'd heard of it but by acting like I hadn't, the other person was making some point about my social class or something, which they could probably figure out by the fact that I wasn't an asshole. I've lost my train of thought. Anyhoo, I'll give this one a try, but if she starts dropping the names of NYC streets and eateries, I'm dropping the book. I have zero tolerance for NYC snootiness.
Project List: none.
461
Title: The Rise: Creativity, the Gift of Failure, and the Search for Mastery
Author: Lewis, Sarah
Date Added: 3/27/2014
Verdict: Keep. A book about perseverance in the face of failure that isn't a self-help book is just what I need as a person who is very good at failing but not so good at perseverance and who hates self-help books. Also, several reviewers say this was over their heads or used difficult vocabulary, and I'm curious to see if all of my NY Times Crossword playing has paid off.
Project List: none.
462
Title: The People in the Trees
Author: Yanagihara, Hanya
Date Added: 3/27/2014
Verdict: Keep. They had me at "unreliable narrator."
Project List: none.
463
Title: So Rich, So Poor: Why It's So Hard to End Poverty in America
Author: Edelman, Peter
Date Added: 3/29/2014
Verdict: Go. As with most of the nonfiction I encounter lately, interesting premise but seems like it might be lacking in execution.
Project List: n/a
464
Title: Anger
Author: Thurman, Robert A.F.
Date Added: 3/30/2014
Verdict: Go. It just doesn't interest me.
Project List: n/a
465
Title: Woman in the Nineteenth Century
Author: Fuller, Margaret
Date Added: 3/30/2014
Verdict: Keep. After reading a biography of Margaret Fuller, I would like to read some of her own writings. This one, I think, should be among those on my "classics" list, so there shall I put it.
Project List: Cavalcade of Classics
466
Title: The Spirit Leads: Margaret Fuller in Her Own Words
Author: Fuller, Margaret
Date Added: 4/3/2014
Verdict: Go. I'm actually not sure whether it makes more sense to start with this one and then move on to Woman in the Nineteenth Century or the other way around. I'll plan to start with Woman in the Nineteenth Century unless I find out when I get my books out of storage that I own The Spirit Leads, in which case I'll start with that one.
Project List: n/a
467
Title: Madness, Rack, and Honey: Collected Lectures
Author: Ruefle, Mary
Date Added: 4/5/2014
Verdict: Keep. I mentioned how there's little love lost between poetry and me when I addressed title #452 and also how I hope to perhaps mend this relationship. It's possible this book would help me do this.
Project List: none.
468
Title: Noisy stones: a meditation manual
Author: Walsh, Robert R.
Date Added: 4/6/2014
Verdict: Keep. I was going to scrap this one, but then I found the full text on Google Books or whatever it's called, started looking through it, and now want to read more.
Project List: none.
469
Title: The Man Within My Head
Author: Iyer, Pico
Date Added: 4/8/2014
Verdict: Go. I know nothing about Graham Greene, and I suspect I should have some level of familiarity with the author's work before reading about his influence on the life of another author whose work I know nothing about.
Project List: n/a
470
Title: Lovers at the Chameleon Club, Paris 1932
Author: Prose, Francine
Date Added: 4/22/2014
Verdict: Go. I was soured on Francine Prose when I tried—and failed—to read her YA novel, The Turning. Perhaps I shouldn't judge an author on one title, but then what should I just her on?
Project List: n/a
---
Eight more titles off the list for a total of 172 of 470 (22.9% of the original 750). I'd bet I could cull a few more if I went back and applied my more-stringent criteria for nonfiction, but that would mean going back through the list, and that's just not the direction I'd like to take at this stage in the game.
Any thoughts about which I kept and which I tossed?