Tangent: TBR Envy
The other day I clicked on the profile of a Goodreads reviewer whose reviews I see with some frequency and discovered that they have more than 3,000 books on their "read" shelf, but nothing at all on their "to-read" shelf.
What an alien concept to me.
Does this person have no TBR at all, or do they have one somewhere besides Goodreads?
Either way, the idea of an empty "to-read" shelf on Goodreads is very appealing. Well, technically I have twelve "to-read" shelves and one "want to read" shelf, so in my case, thirteen empty to-read shelves would be appealing.
Along with the thirteen to-read shelves, I also keep a spreadsheet TBR, and I have a LibraryThing account, which is kind of like Goodreads except that it's not as pretty or easy to use and using it doesn't help line Jeff Bezos' pockets.
But what if I took the TBR offline entirely? I could keep it in my bullet journal. Migrating it to a new book every six months might encourage me to keep the list to a manageable size. Or maybe it would just encourage me to try a travel journal style bujo.
I already have a separate Cavalcade of Classics journal. Right now it's just for notes and quotes from the books as I read them, but I could easily add a TBR at the beginning of the notebook rather than tracking the titles online.
But then I wouldn't have the satisfaction of moving titles on Goodreads from "to-read" to "read."
Pros and cons.
A TBR change might be worth mulling, if only for the exercise of exploring my assumptions about how to organize books/titles. And as an excuse to ask reviewers about their empty TBR shelves.
My question for you: How do you manage your TBR?
Visual Interest:
Wondering what this is all about? Check out the introductory post.
Books:
Titles 611-630:
611
Title: All the Single Ladies: Unmarried Women and the Rise of an Independent Nation
Author: Traister, Rebecca
Date Added: 3/8/2016
Verdict: Go. Reasonably interesting, just not enough for me to want to read it.
Project: n/a
612
Title: Telling the Truth About History
Author: Appleby, Joyce
Date Added: 3/16/2016
Verdict: Go. See above.
Project: n/a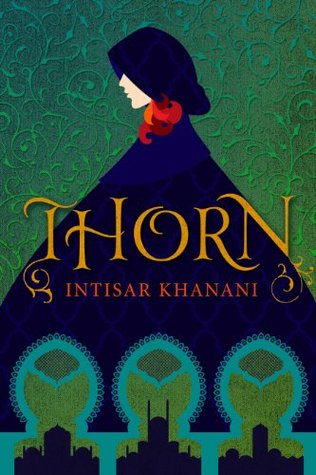 613
Title: Thorn
Author: Khanani, Intisar
Date Added: 3/16/2016
Verdict: Keep. My thirteen-year-old was asking about the Goose Girl story recently, and this seems like a good version to read. I think my son might enjoy it, too.
Project: none.
614
Title: The Mortgaged Heart: Selected Writings
Author: McCullers, Carson
Date Added: 3/22/2016
Verdict: Go. Removing this one temporarily until I've read The Heart is a Lonely Hunter. I try not to read much about an author's life before I've read some of that author's fiction.
Project: n/a
615
Title: Home Cooking: A Writer in the Kitchen
Author: Colwin, Laurie
Date Added: 4/4/2016
Verdict: Keep. According to the note I left myself, I added this to the list because the NY Times acrostic November 30, 2003 used a quote from it: "'I'm stuffing the turkey this year,' I told my sister. She was much relieved. … After all, an unstuffed turkey is like a jigsaw puzzle of the American flag with a piece missing… in the middle. Now… all was restored to order."
Project: none.
616
Title: The Control of Nature
Author: McPhee, John
Date Added: 4/6/2016
Verdict: Keep. Another title I discovered while working my way through the NY Times acrostic archives. This one was quoted in the puzzle that appeared on November 2, 2003: "Southern Louisiana exists in its present form because the Mississippi River has jumped here and there within an arc… two hundred miles wide, like a pianist playing with one hand, frequently… surging in new directions." I have a particular interest in how humans attempt to shape/control nature. Living in southern California has only heightened this interest.
Project: none.
617
Title: The Writing Life
Dillard, Annie
Date Added: 4/12/2016
Verdict: Go. I enjoyed Dillard's An American Childhood (I think this is where I learned the Western Pennsylvania colloquialism "ret up"/"redd up"), but I'm being ruthless with books about writing. I'm sure this one will crop up again if I need to read it.
Project: n/a
618
Title: The Analects
Author: Confucius
Date Added: 4/18/2016
Verdict: Keep. I'm delving deeper into philosophy, and it only makes sense to keep this one on my list.
Project: Cavalcade of Classics
619
Title: Shadows on the Rock
Author: Cather, Willa
Date Added: 4/19/2016
Verdict: Keep. I was going to drop this one in favor of O Pioneers!, but this quote from the NY Times Acrostic, Aug 24, 2003, intrigued me enough that I decided to make this novel my first Cather: "Sometimes a neighbor whom we have disliked… for his arrogance and conceit lets fall a single commonplace remark that shows us another side, another man, really; a man uncertain, and puzzled, and in the dark like ourselves."
Project: Cavalcade of Classics
620
Title: Urban Alchemy: Restoring Joy in America's Sorted-Out Cities
Author: Fullilove, Mindy Thompson
Date Added: 4/26/2016
Verdict: Keep. My notes tell me that I learned about this title from the To the Best of Our Knowledge episode "Kicked Out in America." I'm trying to cut deep with nonfiction, but this topic is just too close to my heart right now to drop this title. I plan at least a skim.
Project: none.
621
Title: What Hath God Wrought: The Transformation of America, 1815-1848
Author: Howe, Daniel Walker
Date Added: 5/3/2016
Verdict: Keep. A classic about a period of history in which the United States expanded westward (with a vengeance) and about which I know little. 906 pages is daunting, but I'll give it my level best.
Project: Cavalcade of Classics
622
Title: Writing My Wrongs
Author: Senghor, Shaka
Date Added: 5/29/2016
Verdict: Keep. Detroit, the prison system, redemption.
Project: none.
623
Title: The Rook (The Checquy Files, #1)
Author: O'Malley, Daniel
Date Added: 6/9/2016
Verdict: Keep. No idea how this one ended up on my list, but it looks like it could be a fun read.
Project: none.
624
Title: The L.M. Montgomery Reader, Volume 1: A Life in Print
Author: Lefebvre, Benjamin
Date Added: 6/25/2016
Verdict: Go. I enjoyed Montgomery's fiction as a youngster, and I continue to enjoy her books with my children, but I'm not sure I enjoy them enough to read 450 pages about Montgomery's life (and that's just volume 1). I'm sure I can find this title again if I change my mind.
Project: n/a
625
Title: The Hundred Dresses
Author: Estes, Eleanor
Date Added: 6/29/2016
Verdict: Go. My children and I have loved all of The Moffats books, but this one (by the same author) just isn't a priority right now.
Project: n/a
626
Title: The Endless Steppe
Author: Hautzig, Esther
Date Added: 6/29/2016
Verdict: Keep. My eight-year-old is immersed in this time and place in history. I'm going to introduce this book to him.
Project: Calvalcade of Classics?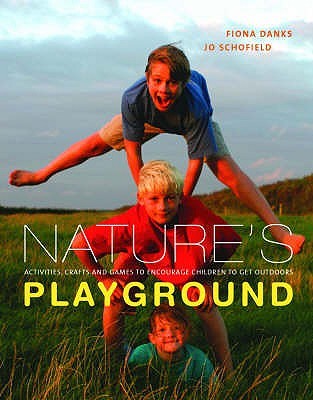 627
Title: Nature's Playground: Activities, Crafts And Games To Encourage Children To Get Author: Outdoors
Danks, Fiona
Date Added: 6/29/2016
Verdict: Go. Excellent idea for a book, but my children have no trouble finding things to do outside, at least for now, and I suspect that the activities will all be geared towards the younger set anyway.
Project: n/a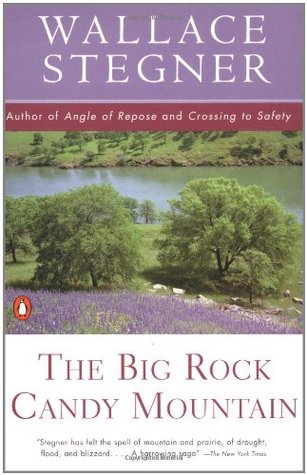 628
Title: The Big Rock Candy Mountain
Author: Stegner, Wallace
Date Added: 7/16/2016
Verdict: Keep. I loved Angle of Repose, and I look forward to checking out this novel.
Project: none.
629
Title: Parable of the Sower(Earthseed, #1)
Author: Butler, Octavia E.
Date Added: 7/16/2016
Verdict: I'm actually reading this one right now.
Project: n/a
630
Title: Welcome to the Goddamn Ice Cube: Chasing Fear and Finding Home in the Great White North
Author: Braverman, Blair
Date Added: 7/22/2016
Verdict: Keep. I'm not as enthusiastic about this one as when I heard about it on the radio, but I just can't pass up the title. And it's not very long, either.
Project: none.
---
Eight more titles off the list for a total of 237 of 630 (31.6% of the original 750, 37.6% of the 630 I've considered so far).
Any thoughts about which I kept and which I tossed?