Tangent: Music Theory
At the park the other day, my son called to me from the swings.
"Hey, Mom! What song is this? NAH-na-NAH-na-NAH-na-na-na-NAH!"
"I think that's 'Für Elise,'" I said.
"Oh, right! I always get that one mixed up with 'Iron Man,'" he said, referring to the song by Black Sabbath.
"You always get 'Für Elise' mixed up with 'Iron Man'?" I asked, confused.
"Yes," he said. "They sound the same."
After more questioning, a little brow-furrowing, and then consulting his sister on some music theory, we figured out the culprit: minor seconds.
My spouse asserts that ours is the only house in the U.S. where the similarity between these two songs has ever been or, indeed, could ever be noticed. I'm skeptical about that claim, but either way I'm indebted to my son for linking Beethoven and Ozzy Osbourne like this for me.
And now you are, too.
I've shared the songs at the end of this post so you can hear for yourself.
Visual Interest:
Wondering what this is all about? Check out the introductory post.
Books:
Titles 631-650:
631
Title: Nothing gold can stay: the colors of grief
Author: Belletini, Mark
Date Added: 8/6/2016
Verdict: Keep. I'm leaving this one on the list not so much because I plan to read it right away as because I think it will be of great value at some point, and I want to remember it.
Project List: none.
632
Title: I Contain Multitudes: The Microbes Within Us and a Grander View of Life
Author: Yong, Ed
Date Added: 8/18/2016
Verdict: Go. I have friends who love this one, but I think I've probably got the gist from listening to an interview or two with the author.
Project List: n/a
633
Title: The Complete Essays
Author: Montaigne, Michel de
Date Added: 8/18/2016
Verdict: Keep. Based on the description, it sounds like de Montaigne might have been a blogger had he been born 450 years later. This is one for the classics list.
Project List: Cavalcade of Classics
634
Title: Chain of Title: How Three Ordinary Americans Uncovered Wall Street's Great Foreclosure Fraud
Author: Dayen, David
Date Added: 8/31/2016
Verdict: Go. The Big Short made me sob and threatened to undermine entirely my faith in humanity. Of course, my faith in humanity takes a hit on a daily basis, and I always seem to bounce back, like one of those inflatable punching dummies that populated hundreds (thousands?) of rumpus rooms and children's bedrooms in the late 1970's. This is probably a topic I should learn about in more depth, but I don't think this is the book I want to read to learn about it.
Project List: n/a
635
Title: Dreamland: The True Tale of America's Opiate Epidemic
Author: Quinones, Sam
Date Added: 9/4/2016
Verdict: Go. Not sure this has anything to offer me that I don't already know.
Project List: n/a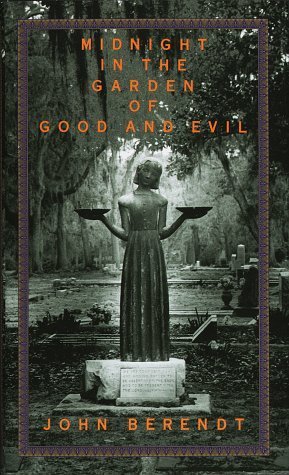 636
Title: Midnight in the Garden of Good and Evil
Author: Berendt, John
Date Added: 9/8/2016
Verdict: Keep. On the fence about this one, but in the end, I still want to read it.
Project List: none.
637
Title: Abiding in Mindfulness, Volume 1: The Body
Author: Goldstein, Joseph
Date Added: 9/14/2016
Verdict: Go. Meh.
Project List: n/a
638
Title: The Hidden Life of Trees: What They Feel, How They Communicate – Discoveries from a Secret World
Author: Wohlleben, Peter
Date Added: 9/14/2016
Verdict: Keep. I'm trying to cultivate a slightly different direction for my life—forestry, guitars, birds perching on my hand to eat—and I think this book might be part of that.
Project List: none.
639
Title: Moving On from Church Folly Lane: The Pastoral to Program Shift
Author: Latham, Robert T.
Date Added: 9/18/2016
Verdict: Go. I added this and several others of the sort during a time when I was part of a church that I cared very much about helping to save. I don't care so very much anymore. That sounds more dramatic than it is. It's mostly just a recognition that some patterns of behavior are so ingrained that the only way to change them is through attrition of those who hold so tightly to those patterns of behavior.
Project List: n/a
640
Title: Churchworks: A Well-Body Book for Congregations
Author: Heller, Anne Odin
Date Added: 9/18/2016
Verdict: Go. See above.
Project List: n/a
641
Title: When Better Isn't Enough: Evaluation Tools for the 21st-Century Church
Author: Hudson, Jill M.
Date Added: 9/18/2016
Verdict: Go. I'm tempted to keep this because, despite everything, I'm still a stinking optimist about religion's role in facilitating positive change. But…nah.
Project List: n/a
642
Title: Congregational Leadership in Anxious Times: Being Calm and Courageous No Matter What
Author: Steinke, Peter L.
Date Added: 9/18/2016
Verdict: Go. I enjoy systems dynamics, but I'm moving away from the whole congregational thing. (See above.)
Project List: n/a
643
Title: Mr. Fox
Author: Oyeyemi, Helen
Date Added: 9/20/2016
Verdict: Keep. Sure, I'm game. I'm intrigued by the hot and cold reviews.
Project List: none.
644
Title: The Agony of Alice (Alice, #1)
Author: Naylor, Phyllis Reynolds
Date Added: 9/27/2016
Verdict: Keep. I looked at the cover of this one and thought, "Why the hell is this on my list?" And then I read that it's frequently banned in the U.S. and that it deals in an honest and frank manner with becoming a teenager, and I remembered why it's here. I need to read it quickly before my daughter is out of the target age range.
Project List: none.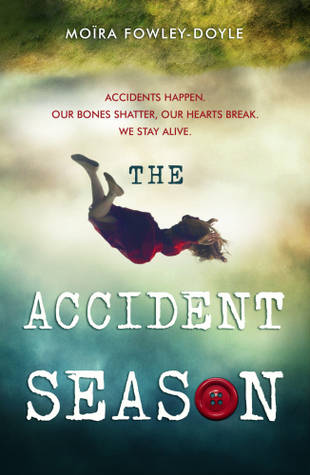 645
Title: The Accident Season
Author: Fowley-Doyle, Moïra
Date Added: 9/27/2016
Verdict: Keep. I found this one on a "best-of" YA list in an attempt to find some YA to expand my daughter's current post-apocalyptic warrior vampire priestess interests. I have little hope of doing that, but at least this expands my own reading a bit.
Project List: none.
646
Title: Anya's Ghost
Author: Brosgol, Vera
Date Added: 9/27/2016
Verdict: Keep. See above. Also, I'm still trying to figure out the appeal of graphic novels.
Project List: none.
647
Title: An Altar in the World: A Geography of Faith
Author: Taylor, Barbara Brown
Date Added: 9/30/2016
Verdict: Go. A friend recommended this to me as we were each in our own spot along the path to figuring out spirituality outside of the church walls. I think I've passed that spot on the path now. If I circle back, maybe I'll pick this one up again.
Project List: n/a
648
Title: Interfaith Leadership: A Primer
Author: Patel, Eboo
Date Added: 9/30/2016
Verdict: Keep. I added this one when I was exploring community ministry as a career/calling. That's no longer something I'm pursuing, but this book might still have some suggestions that would help with the kind of work I hope to do within my community.
Project List: none.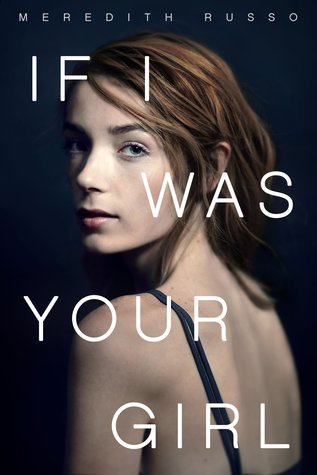 649
Title: If I Was Your Girl
Author: Russo, Meredith
Date Added: 10/8/2016
Verdict: Keep. It's possible I have too much YA on my list right now, but this one interests me as an #ownvoices novel.
Project List: none.
650
Title: Horrorstör
Author: Hendrix, Grady
Date Added: 10/9/2016
Verdict: Go. This is here because I've been into horror and the premise seems clever, but after reading an excerpt and some reviews, I'm fairly certain it's not much more than a clever premise.
Project List: n/a
---
Ten more titles off the list for a total of 247 of 650 (32.9% of the original 750, 38% of the 650 I've considered so far).
Any thoughts about which I kept and which I tossed?
And as promised, Ludwig von Beethoven and Ozzy Osbourne, side by side (the minor seconds are right at the beginning of "Für Elise," but you have to wait until about 0:30 for the first occurrence in "Iron Man"):