Tangent: Bully Pulpit
As my daughter approached middle-school age, memories of my own experiences at that age started bubbling to the surface. Because I don't want to color her experience, I keep those memories to myself unless my daughter asks about them, but when she got ready to go to sleepaway camp, it was those memories that prompted me to find anti-bullying resources for her.
She's encountered bullying behavior before, but not at this age and not when she was in a situation where she couldn't come back home for us to talk it out. I wanted to know that she'd thought about it ahead of time. I didn't want her blindsided.
Sleepaway camp was uneventful on the bullying front, but learning about bullying blindsided me.
One resource listed three types of bullying:
Verbal bullying, which includes teasing, name-calling, inappropriate sexual comments, taunting, and threatening to cause harm.
Social bullying, which includes leaving someone out on purpose, telling other children not to be friends with someone, spreading rumors about someone, and embarrassing someone in public.
Physical bullying, which includes, hitting/kicking/pinching, spitting, tripping/pushing (which actually qualify as assault, I would think), taking or breaking someone's things, and making mean or rude hand gestures.
When I moved to Ohio in sixth grade, I quickly made friends with another new kid. We were not only new, we were each misfits in our own way. We were made fun of pretty much daily, but we were good friends and it was a comfort to know we always had each other.
Then we moved on to junior high, and the stakes grew exponentially higher. The only way to be safe from bullying—and from physical fights—was to follow every bit of fashion, hair, and makeup advice in Teen and Seventeen magazine and get yourself into the upper echelons of the social hierarchy, or so it seemed to me then. Unable to tease my bangs and terrified of being unpopular, I tried to jettison my friend in order to elevate myself into a cooler crowd. Another social-climbing girl and I would run away giggling whenever my friend showed up, and I would turn down invitations from my friend in favor of hanging out with this other girl. I felt bad about it even then, especially when I caught sight of my friend's face, but I kept doing it because it seemed necessary to my self-preservation.
After an event in eighth grade made me realize that not only was the "cool kid" social scene not open to me, it wasn't even something I wanted to be part of, my friend and I reconciled, but I still felt ashamed. After almost three decades, I still cringe at the memory of how mean I was, but that's all I'd considered it: really mean behavior. Now, looking at this list with my daughter, I realized that what I had done wasn't just "mean"; it was social bullying.
Like many many people, I've experienced all of the types of bullying in that list, both as a child and as an adult, but I'd only ever thought of myself as a victim of bullying, not as a perpetrator. I exchanged notes with my spouse, and he immediately recalled times he'd done similar things to his peers. We had both been fairly low in the social rankings, and in order to keep ourselves from being at the very bottom, we felt compelled to force other kids into that spot. (Edit: My spouse asserts that he was actually part of the "cool" crowd, but did admit that he was towards the bottom of that rank.)
Looking at it through this new lens, I became aware of how fluid these definitions are. It's not that there are "bullies" and "victims" destined to play out their preordained roles, but rather there is bullying behavior in which any of us might engage in different circumstances.
Thinking of myself as the victim of bullying was a lot easier, if less honest, than this new way of thinking. Even thinking of my children as the potential victims of bullying is easier than thinking of them as potential bullies, but I have to accept that it's quite likely they'll play both roles at some point in their lives.
Which is, I suppose, why it's all the more important to make them aware of bullying behaviors and to help them feel confident in themselves regardless of social pressures that might encourage them to act in ways that bring them shame. With any luck, I'm better at modeling this behavior now than I was when I was twelve.
Visual Interest:
Books:
Titles 751-770:
751
Betsy-Tacy (Betsy-Tacy, #1)
Lovelace, Maud Hart
Date Added: 04/28/17
Verdict: Keep. People love this series, but I never read it as a child. I would like to try it out before my children get too old to enjoy it as a read-aloud.
Project List: none.
752
My Cousin Rachel
du Maurier, Daphne
Date Added: 04/27/17
Verdict: Keep. I read du Maurier's short story collection, The Birds and Other Stories, and was in awe. I want to read one of her novels next. While I don't remember the decision process, I remember looking into this fairly deeply and choosing this title, so we'll go with it.
Project List: Cavalcade of Classics
753
Hannah Coulter
Berry, Wendell
Date Added: 04/20/17
Verdict: Keep. This is a similar situation as with du Maurier. I've only read Berry's essays, and I wanted to try some of his fiction.
Project List: none.
754
"You're in the Wrong Bathroom!": And 20 Other Myths and Misconceptions about Transgender and Gender-Nonconforming People
Erickson-Schroth, Laura
Date Added: 04/09/17
Verdict: Keep. I've been thinking about gender a lot, especially since I birthed both a daughter and a son and watched how our culture views them and how I react to them as they act in ways that either match or don't match gender stereotypes. I tend to think that a lot of these transgender-type issues stem from having too rigid a definition of gender (e.g., if the definitions of "male" and "female" were more fluid, would the idea of "transitioning" from one to the other become irrelevant?), but it's quite possible I'm wrong about that. I would like to get a better sense of the trans experience (or at least the trans-woman experience, as some reviewers suggest this book represents that experience more than it does the trans-man experience…not that any one book is going to encompass the whole of any experience) to better understand what makes a person feel a need to change their gender as the world sees it.
Project List: none.
755
How to Be a Muslim: An American Story
Moghul, Haroon
Date Added: 04/09/17
Verdict: Go. I'm on the fence about this one. Recently I (finally) read Ta-Nehisi Coates' Between the World and Me, which many had suggested provided a view into the general experience of an African-American man. It was a fine memoir, but I came away feeling like it was only that: a memoir. In a memoir, one speaks for oneself, and while that can give us insight into a larger experience, we extrapolate that one person's experience into something broader at our own risk. Based on the reviews, I suspect it will be a similar situation with this book. If I'm looking for a view on the experience of being a Muslim in America, rather than reading one person's memoir, I would prefer to read a collection of voices.
Project List: n/a
756
The Best Women's Travel Writing, Volume 11: True Stories from Around the World
Spalding, Lavinia *
Date Added: 04/07/17
Verdict: Go. I put this on my list because an old school chum of mine has an essay in it. But after looking at the reviews and reflecting on the fact that I rarely (if ever) enjoy travel writing and that I despised Eat, Pray, Love, I figured maybe it's safe to take this one off the list. It's always dangerous to read something written by someone I know anyway. Too much baggage. So to speak.
Project List: n/a
757
The Travelling Bag
Hill, Susan
Date Added: 04/05/17
Verdict: Keep. Despite the title, this is not travel writing. It is a collection of short, scary stories by an author whose stories have scared me in the past and left me wanting more scary.
Project List: none.
758
Nabokov's Favorite Word Is Mauve: What the Numbers Reveal About the Classics, Bestsellers, and Our Own Writing
Blatt, Ben
Date Added: 03/31/17
Verdict: Keep. The topic interests me enough that I'm willing to overlook that the word "mauve" makes me sick to my stomach and that it's Nabokov's fault that it does.
Project List: none.
759
The Small Hand
Hill, Susan
Date Added: 03/15/17
Verdict: Keep. More scary. Hooray for scary! Maybe I should pare my TBR down to just scary books.
Project List: none.
760
A Generation of Sociopaths: How the Baby Boomers Betrayed America
Gibney, Bruce Cannon
Date Added: 03/11/17
Verdict: Go. I have recently recovered (mostly) from a bout of blaming Boomers for all of the ills of our country. I have come to see how faulty and one-sided it is to define a generation—any generation, not just Boomers. Maybe it makes sense to look at how the cultural winds blow at different times (and they certainly do blow right now), but to wallow in schadenfreude and scapegoating is counterproductive. I would rather not fall back into that trap.
Project List: n/a
761
Sorry to Disrupt the Peace
Cottrell, Patty Yumi
Date Added: 03/09/17
Verdict: Keep. I'm a sucker for an unreliable narrator. Something about the limitations of the first-person POV, both in literature and in life. You'd like I'd like memoirs more than I do.
Project List: none.
762
Exploring Happiness: From Aristotle to Brain Science
Bok, Sissela
Date Added: 02/28/17
Verdict: Keep. With a blog called "Imperfect Happiness" and a nascent interest in philosophy, how could I pass this one up?
Project List: none.
763
Deer Hunting with Jesus: Dispatches from America's Class War
Bageant, Joe
Date Added: 02/26/17
Verdict: Keep. If I'm remembering correctly, I added this one after the negative reviews of Hillbilly Elegy. Still appears more apt to be more sympathetic than Hillbilly and perhaps tackles the issues better.
Project List: none.
764
Tinder
Gardner, Sally
Date Added: 02/25/17
Verdict: Keep. When I came to this title and the six also added on February 25, 2017, I could almost remember where I learned about them. I was almost positive it was from a Book Riot post, but which one? After much searching, I found this post: "15 YA Books that Reflect Black Sabbath's Hits." Being that I actually don't like Black Sabbath (my spouse does, not me), I was a bit surprised, but there they were: all seven of these titles. And I'm going to go ahead and keep all seven. I'm fixing to dig deep into my Cavalcade of Classics, and I need some YA to balance it out. I also like the idea of reading YA books that my daughter doesn't already know about.
Project List: none
765
Steelheart (The Reckoners, #1)
Sanderson, Brandon
Date Added: 02/25/17
Verdict: Keep. See Tinder above.
Project List: none
766
The Call (The Call #1)
Guilín, Peadar Ó
Date Added: 02/25/17
Verdict: Keep. See Tinder above.
Project List: none.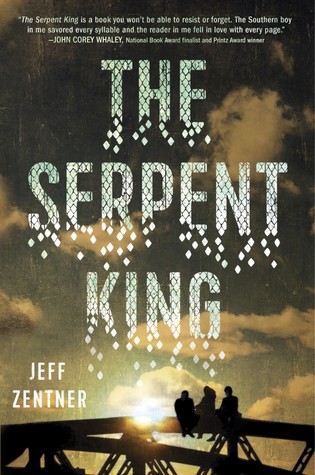 767
The Serpent King
Zentner, Jeff
Date Added: 02/25/17
Verdict: Keep. See Tinder above.
Project List: none.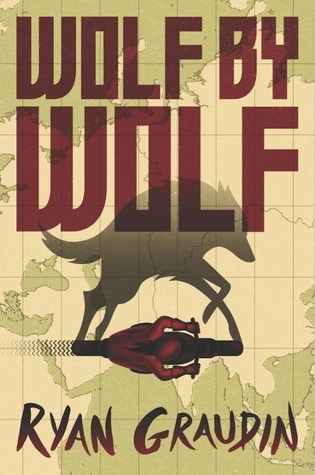 768
Wolf by Wolf (Wolf by Wolf, #1)
Graudin, Ryan
Date Added: 02/25/17
Verdict: Keep. See Tinder above.
Project List: none
769
An Ember in the Ashes (An Ember in the Ashes, #1)
Tahir, Sabaa
Date Added: 02/25/17
Verdict: Keep. See Tinder above.
Project List: none
770
Knife (Faery Rebels, #1)
Anderson, R.J.
Date Added: 02/25/17
Verdict: Keep. See Tinder above.
Project List: none
---
Three more titles off the list for a total of 282 of 770. That's 36.6% of the titles I've looked at so far. I should have kept the number at 750. It would have made the percentage almost entirely meaningless but it also have made it more impressive.
Now just one more bonus post to bring us to 2018!
Any thoughts about which I kept and which I tossed?