January was a very good month to immerse oneself in fiction. To do this, one needed only turn on the news, but, always one to choose the path that's less likely to give me palpitations even if it requires a little more effort and better lighting, I opted to immerse myself in novels and short stories.
Towards the end of the month, I participated in the 24 in 48 Readathon. It was my first time with this particular readathon, and it only bolstered my burgeoning love of the "athon" philosophy of reading. Binge-reading generally seems more of an antisocial escape than a social activity, but with the magic of the Internet, it can be both. What a world we live in.
Here's is the list of titles into which I escaped in January:
Grown-ups' Books: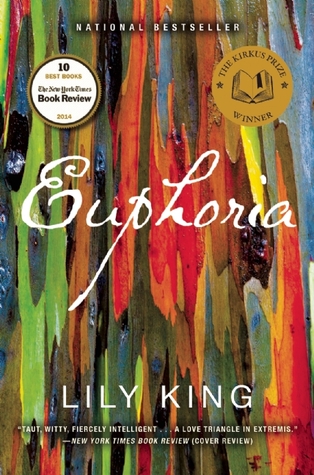 The Secret Place by Tana French (Dublin Murder Squad #5)
Outliers by Malcolm Gladwell (audiobook)
In the Darkroom by Susan Faludi
Euphoria by Lily King
The North Water by Ian McGuire
The Graveyard Apartment by Mariko Koike
Broken Monsters by Lauren Beukes
As You Wish by Cary Elwes (audiobook)
Honeydew by Edith Pearlman
Kids' Books:
The Sword in the Stone by T.H. White (audiobook)
Saint George and the Dragon retold by Margaret Hodges (read-aloud with my kids)
Currently Reading:
The Trespassers by Tana French (Dublin Murder Squad #6)
The Canterbury Tales by Geoffrey Chaucer (read-aloud with my kids alongside the excellent retelling by Geraldine McCaughrean)
The Histories by Herodotus (for my Cavalcade of Classics, as a never-ending read-aloud with my daughter)
The Last Days of Socrates by Plato (another read-aloud with my daughter. Almost done!)
My To-Read List for February:
Jack of Spades by Joyce Carol Oates
The Woman in Black by Susan Hill
Undress Me in the Temple of Heaven by Susan Jane Gilman
What have you enjoyed reading in the past month? What's on your to-read list for February? Do you read more when you want an escape, or do you read for reading's sake alone?
Related articles